Artwork Requirements (Please Read Below)
File Format and File Types
1. Vector Artwork as PDF
Vector artwork can also be the following formats: eps, svg, ai, or indd.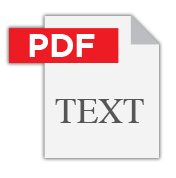 ---
Adobe Illustrator (ai) or (eps)

Outline all fonts

No place images.

Export as PDF or InDesign Package




For multiple page documents, an InDesign Package is preferred.Outline all fonts

No place images.
For Microsoft Office (docx) or (ppt)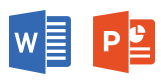 The document must be saved as a PDF.




No place images.Outline all fonts

No place images.
CorelDraw (cdr) and QuarkXpress (qxb, qxd, qxl, or qxp)
jpeg, png, gif, tiff, psd (any low-resolution Raster based Artwork)
RGB and HEX# color
Please contact your Spiral sales rep to place a custom order. Custom artwork orders will not be processed without the involvement of your Spiral sales rep. When uploading artwork please add your name, email address or phone number and your company name. If this information is not provided, it may lead to a delay in your order.
Spiral's Art Department provides the service of setting up the artwork in a product template according to printing specs. The Art Department will also send a proof of your custom order for your approval. If acceptable artwork is provided, both setup and proofing are complimentary.
Spiral does not offer design services. The customer is responsible for providing high-quality artwork files.
If your artwork files are not acceptable or if you have a printed sample but no digital copy, Spiral's Art Department may be able to recreate your artwork for a fee. This fee will vary depending on the complexity of the artwork. Contact your Sales rep to receive a quote for artwork recreation.